4th August, 2015
Dubai is rolling out dozens of new Smart Palm stations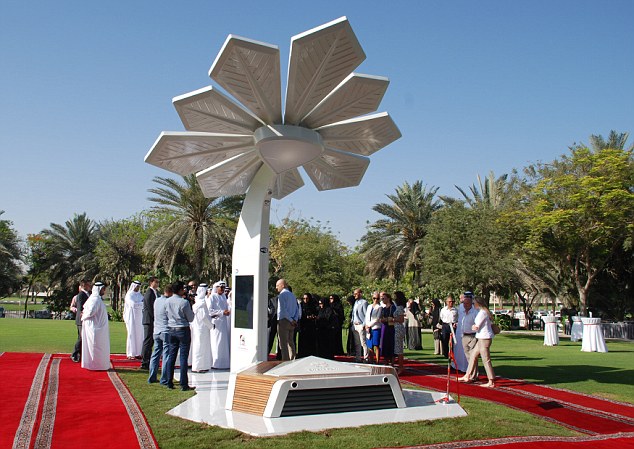 Dubai: Dubai is rolling out dozens of new Smart Palm stations that provide free wireless internet access in parks, beaches and other locations.
The UAE-made stations, standing six metres tall in the shape of a palm tree, also have fast mobile phone charging stations and screens displaying information on Dubai's attractions
The first Smart Palm was installed at gate six of Zabeel Park on Wednesday and there are plans to fix over 50 more of them in other parks, beaches and other locations over the course of the year.
The initiative has been made possible through cooperation between Dubai Municipality, Smart Palm creators D Idea Media, Du, Sun Tab Solar Energy and Promo Tech Gulf Industry
Each Smart Palm runs entirely on solar power and offers high-speed Wi-Fi up to a range of 53 metres, supporting up to 50 users at a time.
What's more, two screens on each palm offer weather information, local news, a navigation application, general Dubai information — and even a selfie camera.
The Smart Palm project took just ten months from conception to delivering the finished product. After receiving its patent, Smart Palm began working with its partners who each contributed towards the overall functionality of the product.